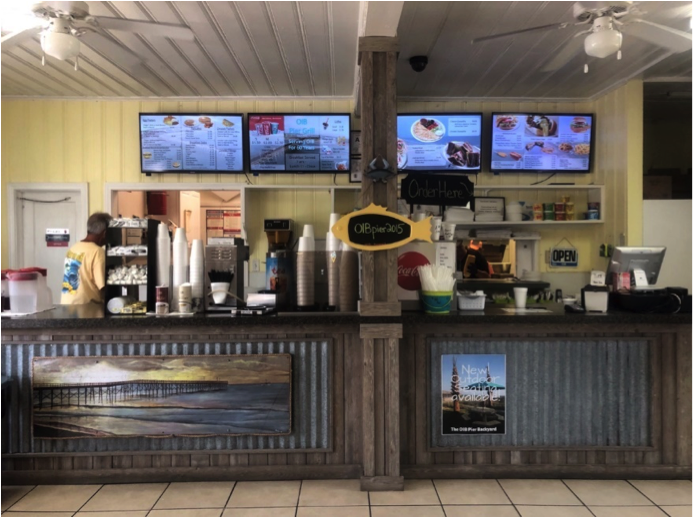 The Pier Grill serves as a local and tourist favorite spot for BREAKFAST with Tasty Eggs, Grits, Omelets, Sausage, Biscuits, Fluffy Pancakes, and more! The LUNCH AND DINNER menu offers items such as Clubs, Cheeseburgers, Patty Melt, Philly Cheese Steak, Cheese/Chicken Quesadilla, Chicken Fingers, Crispy Fries, Onion Rings, and more. We have extended Pier Grill hours to feed hungry folks later into the evening even as late as 9 pm. You can call 579-3095 for hours. Can now enjoy dining outside in the Pier Backyard.
OIB PIER GRILL IS NOW OPEN FOR ONLINE ORDERING FROM 7AM TO 1PM!!! 
YOU CAN STILL CALL IN ORDERS AT 579-3095.
CURB SIDE PICK UP. REMINDER: DURING COVID-19 RESTRICTIONS TIME, NO EATING ON PREMISES.
THANK YOU FOR SUPPORTING OUR STAFF SO THEY CAN WORK DURING THIS DIFFICULT TIME!