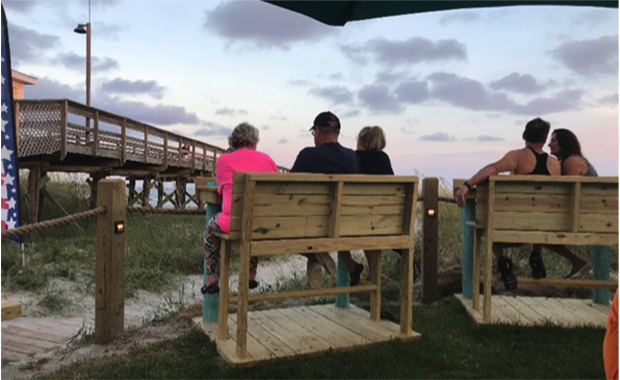 The Backyard is new for 2019! There is a lot of excitement brewing around what is called, "The Backyard."
On the oceanside of the OIB pier house offering a relaxed grassy yard for customers that would like to sit outside and watch the people as they enjoy their breakfast, lunch, or dinner, ice cream, or drink a beer or wine. New tables, benches, and chairs are available. The backyard also has a small stage for live music. All live music will be announced on Facebook, and at the pier house.
On the Pier One west side of the pier house we offer walk-up service window to Pier One Ice Cream Parlour, with additional outside seating under the pergola.